Chevron is committed to sharing human energy to support the communities where we operate prosper. Our people help us achieve this goal by volunteering some of their time to participate in social causes.
Solidary Energy is Chevron Brazil's volunteer program which began in 2011. It offers volunteers the opportunity to give back to society by sharing knowledge and skills with the beneficiaries of some of our social investment projects, our non-profit partners and other important stakeholders.
Juliana Crochemore
expert in Production and Operating contracts, Chevron Brasil

Did you know?
The International Volunteer Day is celebrated on December 5th. The day was established by the United Nations in 1985 and is celebrated in many countries with efforts that underline the importance of those who dedicate their time, work, skills to improve lives.
In 2017, the program supported the first industry-wide volunteering initiative in partnership with 11 oil and gas companies and the Brazilian Petroleum Institute (IBP): the Entrepreneurial Trail. Under the coordination of Junior Achievement, the project targets state run high-school students part of the Innovative High School Program (PRO-EMI) in Rio de Janeiro.
The Entrepreneurial Trail seeks to inspire and train young people preparing them for the labor market through the development of entrepreneurial skills and competences. The educational activities are conducted by teachers with the support of oil and gas professionals, who volunteer to share their knowledge and experience about the job market, professional skills, and career development paths with students, helping prepare them for a successful career.
2017 results



Ana Lopes
PGPA Manager, Chevron Brasil
The project continues in 2018 with a series of activities focused on entrepreneurship, preparation to enter the job market and financial education sessions targeting 24 public schools in the state of Rio de Janeiro and expecting to benefit about two thousand young people. In the first semester of this year, the Entrepreneurial Trail has already been to 11 schools and mobilized 140 volunteers.
The program is being implemented in alignment with the following United Nations Sustainable Development Goals: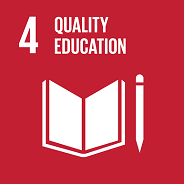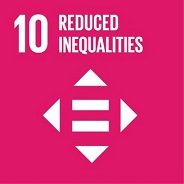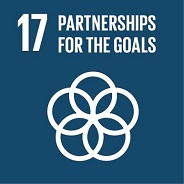 see more about our social investment in Brazil
you might also be interested