Chevron has been responsibly partnering with Brazil to develop its abundant energy resources for more than 100 years. Our business portfolio in the country includes both upstream and downstream activities.
In upstream, our company holds working interests in nine deepwater projects. These include one field and one block acquired in 1998 and 2013, respectively, and five other blocks acquired in 2018: the Maromba field (30%) and CE-M715 block (50%), located in the Campos and Ceará basins, block S-M-764 (40%) and Três Marias (30%) in the Santos basin, and blocks C-M-791 (40), C-M-821 (40%) and C-M-823 (40%) all in the Campos basin.
Our upstream portfolio also includes working interests in two producing fields in the Campos basin: Frade (51.74%) and Papa-Terra (37.5%), both acquired in 1998.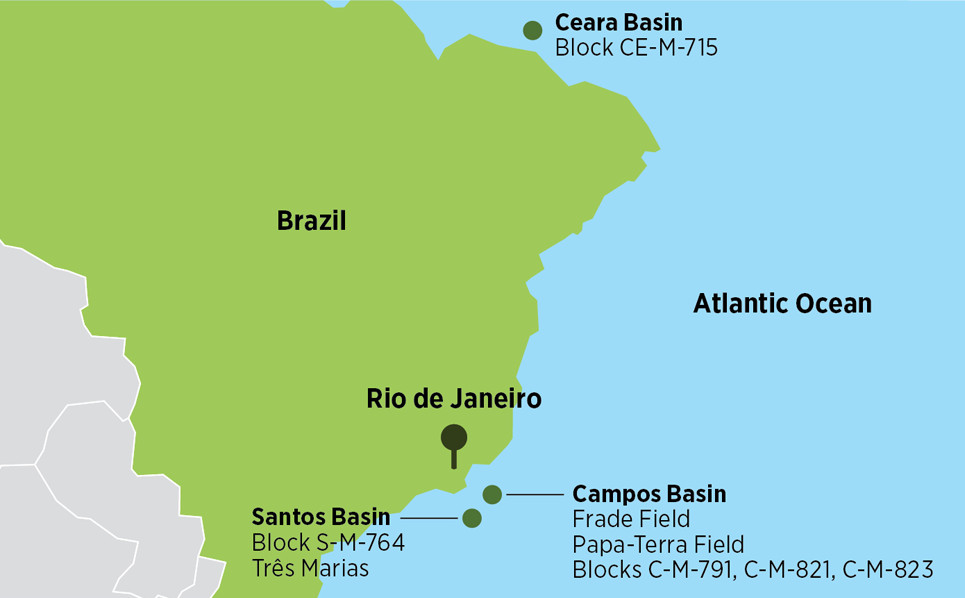 For the latest figures, see the 2017 Supplement to the Annual Report.
In downstream, Chevron owns and operates an Oronite facility that develops, manufactures and markets performance-enhancing additives for lubricating oils and fuels. Oronite products combine innovative technology and the latest research to help maximize the reliability, efficiency and life of engines. The result is fewer emissions and less impact on the environment.
learn more about our portfolio
you might also be interested in