We are Human Energy
Everywhere we go, we work to build strong partnerships. We apply innovation to develop the energy the world needs. And we support small businesses grow, and help communities thrive by working together to move the world forward.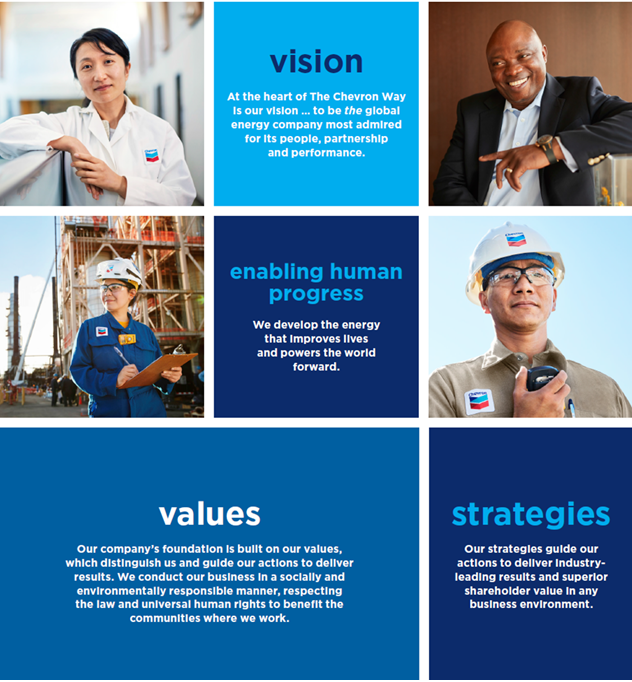 high performance
We are passionate about delivering results, and strive to continually improve. We hold ourselves accountable for our actions and outcomes. We apply proven processes in a fit-for-purpose manner and always look for innovative and agile solutions.

diversity and inclusion
We learn from and respect the cultures in which we operate. We have an inclusive work environment that values the uniqueness and diversity of individual talents, experiences and ideas.


integrity and trust
We are honest with ourselves and others, and honor our commitments. We trust, respect and support each other. We earn the trust of our colleagues and partners by operating with the highest ethical standards in all we do.


protect people and the environment
We place the highest priority on the health and safety of our workforce and protection of our assets, communities and the environment. We deliver world-class performance with a focus on preventing high consequence incidents.

partnership
We build trusting and mutually beneficial relationships by collaborating with our communities, governments, customers, suppliers and other business partners. We are most successful when our partners succeed with us.