Chevron Brasil invests in social projects that support the sustainable development of the communities in the areas where we operate. We partner with government institutions, communities and non-profit organizations on the identification, planning, execution, monitoring and evaluation of all our projects.
empowering women
Women were given a chance to contribute to social and economic growth, benefiting not only their own families through the income generated but also the community.
Our company has successfully supported projects focused on capacity building, helping women start and manage their own businesses, and on technical and vocational training opportunities for young people, investing US$ 7 million and benefiting thousands of people.
In 2018, we expanded our portfolio, selecting and supporting strategic health, education and economic development activities that deliver sustainable business and socioeconomic value for communities in São João da Barra and Porto do Açu, located in the Rio de Janeiro state, close to our offshore operations.
education
Our education projects strive to equip communities with the skills to thrive, opening doors to opportunities and improving the quality of life.
From 2010 to 2017, Chevron worked in partnership with Instituto Aliança on Com.Dominio Digital (With Digital Domain) to help Brazilian youth be better prepared to enter the labor market. During this period, about 120 people, aged 14 to 29, received professional training to develop personal, social and information technology skills. More than 80 percent of Com.Dominio Digital graduates found jobs.
transforming the present
The project "Transforming the Present, Designing the Future" aims to reduce students dropout and improve the school performance indexes in São João da Barra municipality, in partnership with Instituto Aliança and Secretariat of Education.
Qualifica Chevron (Qualifies Chevron) was another education project, supported by Chevron and implemented by the Federation of Industries of the State of Rio de Janeiro (FIRJAN) that offered technical and vocational courses in occupational safety and welding in the oil and gas industry. In 2017, the project offered courses in carbon steel welder, torch operator and assistant environmental inspector, focusing on solid waste management.
In 2018, Chevron Brasil will support projects aimed at reducing school dropout rates and helping students successfully complete high school.
Through decades of experience, we have learned that our business success is deeply linked to the progress of the communities in the areas where we operate.

economic development
Chevron has been partnering with local non-governmental organizations to help entrepreneurs and small business owners develop their capabilities and increase their income.
In partnership with Rede Asta (Asta Network), Chevron supported a program that helps women artisans in low-income areas create production networks and set up sales channels. With guidance from designers, participants create unique handmade furniture, jewelry, kitchen products and more, crafted from recycled materials. Over the course of two years, 974 women benefited from this program.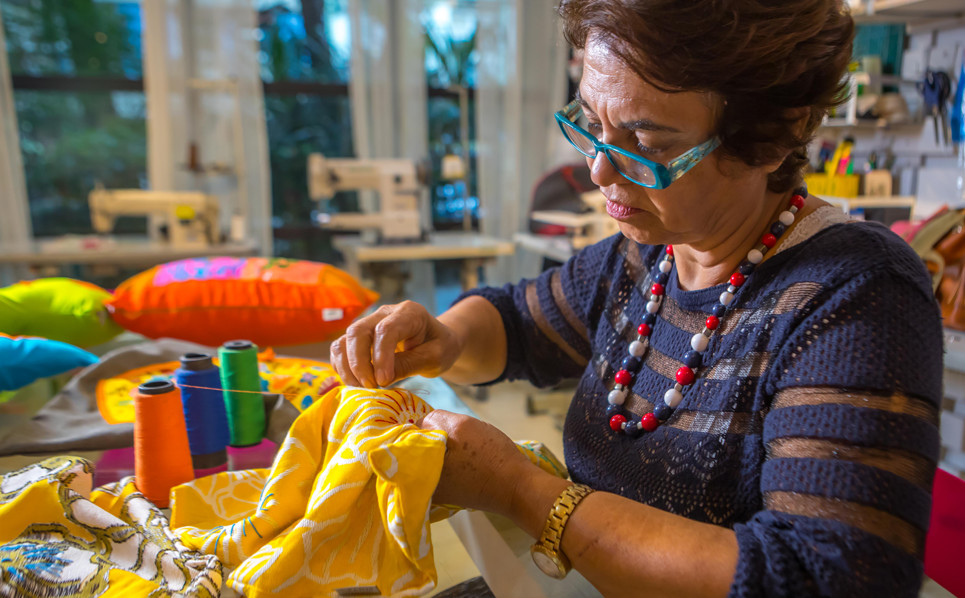 In 2017, the Business School of Artisans was set up to help 200 low-income artisans develop technical and management skills, enabling them to increase production.
Our strategic focus for 2018 continues to be helping communities generate income by supporting small businesses.
health
We recognize the deep interdependence of healthy businesses and healthy societies. And we know that when the communities where we operate succeed, we succeed.
In line with our corporate social investment strategy, in 2018, Chevron Brasil expanded its portfolio to include support for health programs. Our objective is to benefit these communities by implementing projects that help respond to local demand and alleviate local needs.
see more about our social investment in Brazil