Chevron's technological expertise has been assisting in the development of the Papa-Terra field, a deepwater heavy oil project discovered in 2003 and located in the Campos basin, northeast of Rio de Janeiro, at an approximate depth of 3,900 feet (1,189 m) of water.
Chevron holds a 37.5 percent interest in the Papa-Terra project. Operated by the national oil company, Petrobras, it includes a floating production, storage and offloading (FPSO) vessel and a tension-leg well platform (TLWP).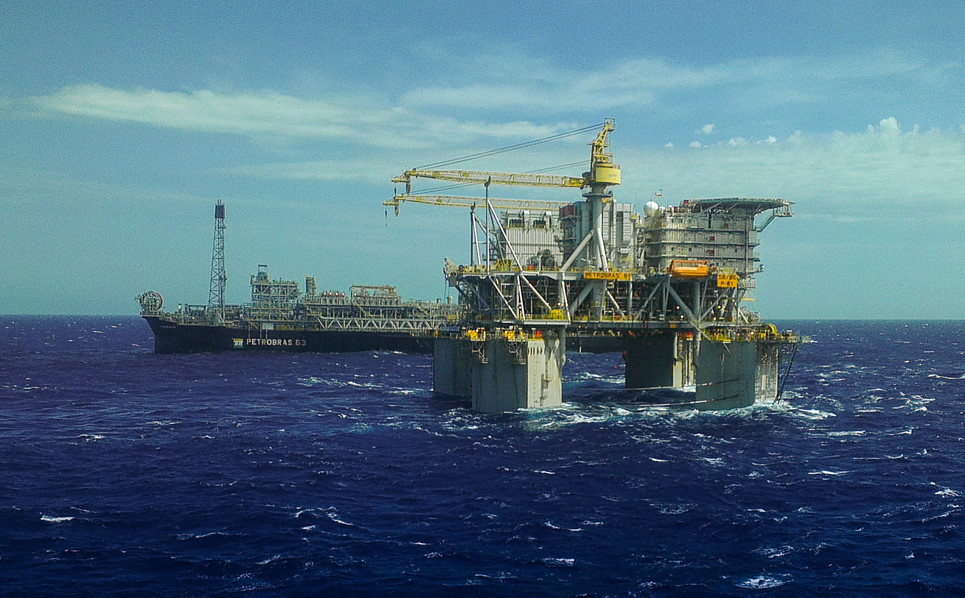 140,000
barrels of liquids
35 million
cubic feet of natural gas
The decision to add a TLWP for Papa-Terra was due the presence of a very viscous oil and the low temperature registered in the reservoirs. This technology assists in the installation and maintenance of the high-powered submersible electric pumps needed to produce and help keep the oil at the desired temperature.
Production from the FPSO started in November 2013. In 2014, the TLWP was installed and production began in March 2015. Water injection technology is also applied at Papa-Terra to assist in the production of crude.
The remaining scope of the development plan is being evaluated and drilling operations restarted at the end of 2017.
learn more about our portfolio